ABOUT STUDIO CITY WEB
I provide personalized solutions
for managing your organization's websites.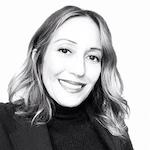 Barbara Dickens
management / maintenance / development
Thanks for taking the time to learn about my business and me!
Studio City Web is a woman-owned small business. I am a website developer and administrator providing services directly to clients. I work independently and with other specialists.
I take all of the burdens away from website owners by handling every aspect of your website. The scope of my service offerings formed in response to the needs of my clients. Organizations on our management plans are taken care of for your technical website needs AND requests to have your content posted.  You don't have to worry about repair, maintenance, and managing integrated services such as domains, email, portals, analytics, and more. 
I am not a "web designer"; I build and manage websites. I setup and secure hosting servers, install, integrate and edit code. My focus is on the technical and functional aspects, and your business results. In the design phase I hire visual designers to create a pleasant user experience and aesthetic for websites I then build.
Knowing who you are doing business with is more important now than ever.
Relationships are important to me, and that is why I maintain long-term connections with wonderful clients. Most clients have come to me by referral. If you have been referred by someone I know, I would love to hear about it.
I really care about people and organizational efficiency.
I care about your customers and your staff. The objective is for your organization to succeed, and your customers and staff are keys to this. Your customers shouldn't feel lost, and your staff shouldn't be needlessly answering redundant questions.
The website is the one central place where you can provide the official, the accurate, the reliable information that is being sought by existing and prospective customers. It MUST be running efficiently and providing them the information they seek.
Business efficiency, stability, and visibility are important aspects for all organizations. Your website has a crucial role in these, and should be utilized to its fullest potential. That is why it is my mission to have it running smoothly, providing your customers up to date information, and bringing more of them to you while you and your staff go about your business.
I have over 12 years of experience building and managing Wordpress websites, the servers hosting them, and content published on them.
I built my first websites before this millennium in html code using Dreamweaver and other tools. Since then, I've learned a great deal about hosting platforms, security, domains and dns, email, SEO, site speed optimization, and much more.
My scope mostly involves building websites, managing and maintaining them, and fixing errors on websites I didn't build. These are the areas of expertise in which I can be of greater value to clients than if I offered everything under the sun.
Things I don't do are social media marketing and e-commerce, but I might have others to refer to should the need arise.
Some of the applications I have agency licenses for which I use on client websites are: premium themes, plugins and tools such as Bricks, Oxygen, Generate Press, Elementor Pro, Divi, and the list is growing. I am always learning about new developments to be sure I am using the best tools. My priority is adopting technologies that are more optimized and efficient.
I always recommend professional domain email which I setup through GoogleWorkspace, rather than webhost provided email that is vulnerable to hacking. 
In my previous businesses* I developed technology skills by maintaining our computer hardware and networks we used in the businesses, and then by creating our websites. Windows was quite new then, the computers were nowhere near as powerful as today's, and the LAN used ethernet cables. Also, websites didn't use SSL/TLS security certificates, and website administrators were called "webmasters".
Beginning in 2010, I created and maintained school, teacher, and parent group websites as a volunteer for my kids' schools. I learned so much over those years, and enjoyed the rapport that developed with recipients of my work. Eventually I gained the school district as a contract client. I developed other clients as well, with whom I continue to have wonderful working relationships.
My experiences in business and technology, along with a B.S. in Business Management have resulted in my ability to help businesses with technology needs – providing solutions for those needing websites, website repair, maintenance, and management.
I have an interest in and awareness of cybersecurity, and keep up with the latest exploits, risks, and methods for increasing security.
I love providing service on an individual basis, because I empathize with customers who feel un-cared for by large digital agencies. I have experienced that customer journey myself, and I am here to provide a better way.
* I co-owned/operated a business in music (retail, recording & wholesale), and another in apparel production.
I am a married Californian with two young adult sons. I also have two sweet dogs who work alongside me but aren't very techy : ) They accompany us on trips to Lake Tahoe, down to Studio City in Los Angeles, and to the dog beaches of San Diego.
I am half Okinawan and grew up in Illinois. I enjoy NBA basketball.