Websites and Website Management by a Dedicated Specialist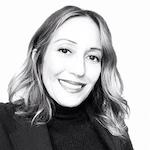 Barbara Dickens
website developer / administrator
Custom website creation and full service website management
Procure a direct solution for managing your organization's website needs.
We provide responsive retained services from a friendly specialist.
Some of the benefits of working with me
 ✓ I'm a nice person.  ✓ I fix things.   ✓ I don't ghost clients. ✓ I will give you honest advice or refer someone if your needs are outside of my scope.